Saying good bye to your cherished friend can often be a time of overwhelming emotion. The care of your pet's remains after death is one of the last things you may want to think about while you are dealing with your grief. Whether the loss of your pet was unexpected or not, we hope this will help guide you through the process and the difficult decisions you need to make. There are several options for the aftercare of your pet. You may choose to keep them for private burial or you may opt for cremation – either communal or private cremation services are available.
Understanding Cremation Options
There are two options for you to consider regarding cremation. Companion Animal Hospital utilizes the caring services of Precious Pets Cremation in Winnipeg, MB. Their website has more information on the process and may help you to make a decision for how to handle your loved one's cremains.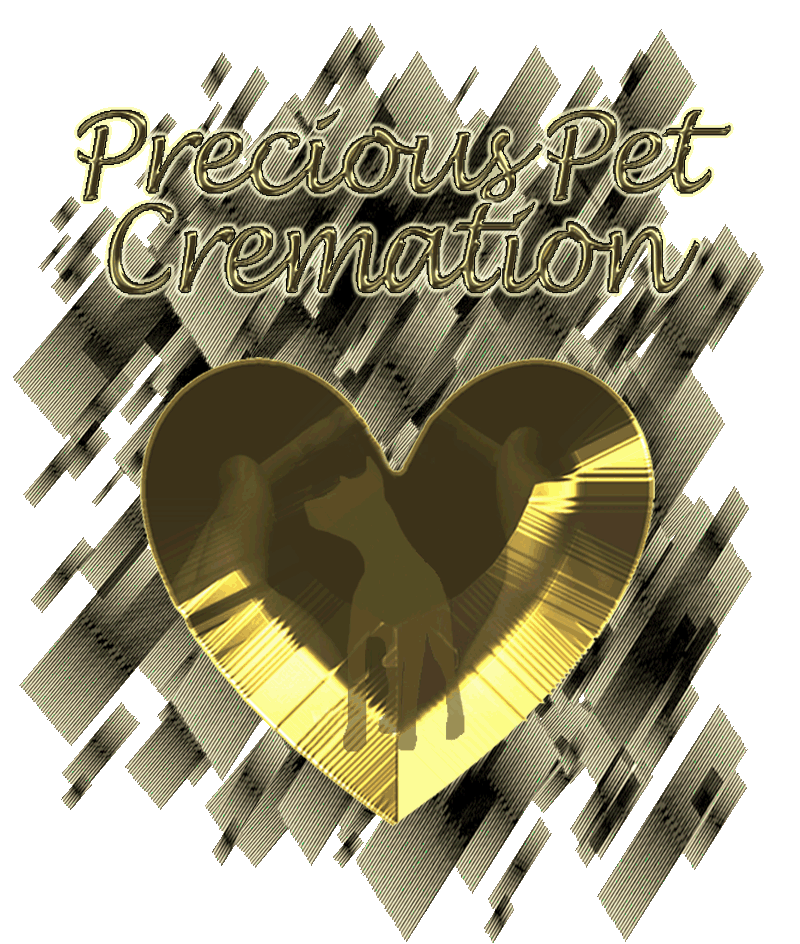 Communal Cremation
During a communal cremation several family pets are cremated together. There is no return of ashes, however the services includes the burial of a cremains on twenty acres of peaceful county property. On request and at no extra charge you can receive a signed certificate of cremation with your pet's name and the date.
Private Cremation
Your cherished companion will be treated with the same care, dignity and respect, that any person would expect to receive. Precious Pets Cremation guarantees that the cremains you receive back from the private service will be that of your family pet, and only your family pet. You have the option of having your pets ashes returned to you in a scatterbox, ceramic urn or specialty urn. Urn engraving is also provided.
We often recommend clients consider using PEAR TREE IMPRESSIONS to memorialize their pet. Pear Tree makes beautiful glazed paw print impressions, and can even color and pattern match the coat of your pet. You can order the kit and prepare it ahead of time yourself.
You can also purchase the kit through us for the same cost plus shipping. Let our staff take care of preparing the clay kit for you – we will take impressions of your loved one's paw and color match their coat. Our team will send the kit in to Pear Tree Impressions for you and call once the print is back in clinic for you to pick up (approximately six – ten weeks).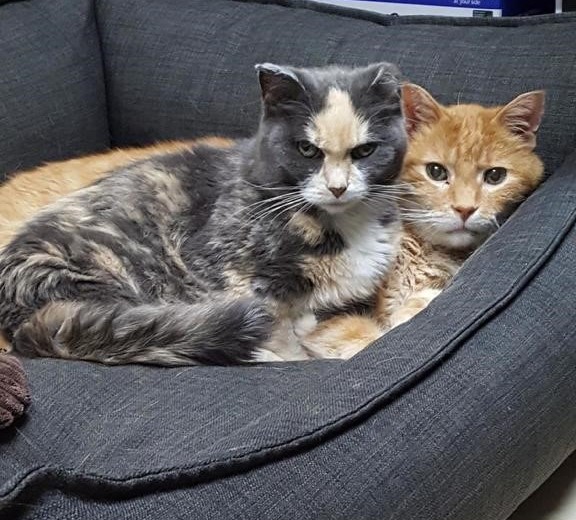 We love the clay impressions so much we had one made for our beloved clinic cats, Peggy and Murphy. Peggy left us in 2018, but her heart will be forever entwined with Murphy in this beautiful memorialization.
Losing a pet can be extremely upsetting, sometimes even more so than you might expect. We have such a close bond with our pets, so letting go is never easy and is often filled with pain, sadness, depression—even anger. Our team understands these feelings, as many of us have also lost pets of our own. The emotions we go through are real. Whether your loss is recent or you've been grieving for some time, we are here to help you through this sad transition. Please don't hesitate to contact us.
Family Pet Services in Saskatoon, SK provides a Pet Loss Support Group as well as Pet Loss Telephone Support
Regina Humane Society Pet Loss Support
Links to third-party websites contained in this site are not under the control of Companion Animal Hospital. Companion Animal Hospital is not responsible for linked sites, does not verify or monitor the linked sites and the inclusion of a link does not imply endorsement. These links have been provided for your convenience only.