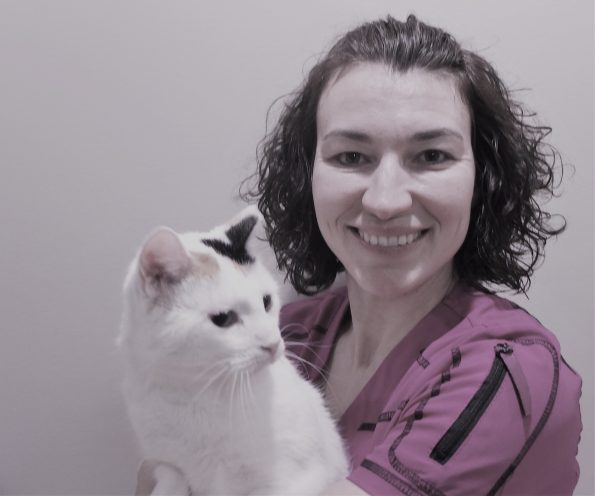 Cindy and Lollipop
REGISTERED VETERINARY TECHNOLOGIST
Cindy graduated in 2005 from the Veterinary Technology program at SIAST in Saskatoon. She started her career at the Western College of Veterinary Medicine before returning home to Canora to work at a large animal clinic. We were pleased to have Cindy join our team and bring her expertise to Companion Animal Hospital in 2009.
She resides on a farm near Canora with her husband and 2 children and enjoys being part of a mixed farm operation. She has five farm cats - Sherbert, Clippy, Patsy and Rocky as well as two dogs - Freddy and Pippi. When she is not at work she enjoys raising ducks and being a hockey mom.